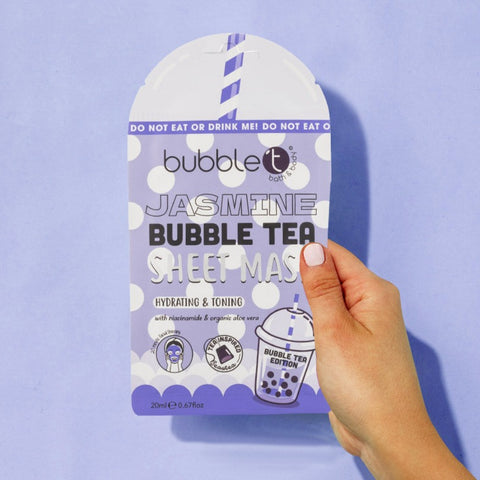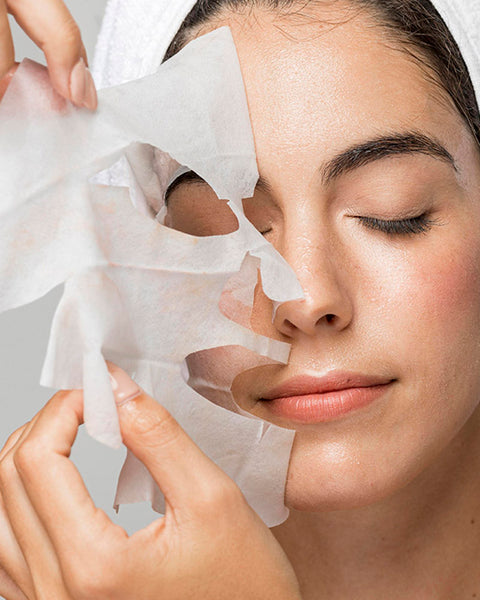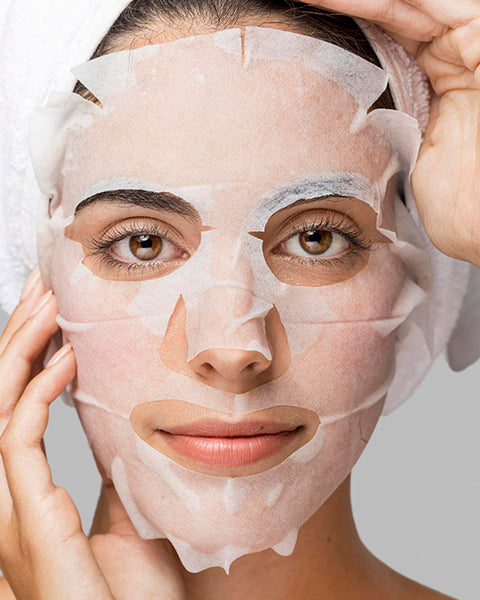 Jasmine Sheet Mask - Bubble Tea Edition (10 Pack)
Infused with the delicate fragrance of jasmine, this sheet mask offers a luxurious spa-like experience in the comfort of your own home. Jasmine has been cherished for centuries for its calming properties, promoting a sense of tranquility while soothing the skin.
Enriched with aloe vera, this mask provides deep hydration and nourishment, replenishing the skin's moisture barrier. Aloe vera is renowned for its soothing and moisturizing abilities, leaving your skin feeling revitalized and supple.
Inside
- Niacinamide and Aloe Vera extract
- 20 minute facial
- Vegan Friendly
- Tea Infused Beauty
- Paraben & SLS-free
Delivery
UK Standard Delivery: (2-4 working days)

Free Shipping on orders £25+

| | |
| --- | --- |
| Condition | Delivery |
| £0.01–£12.99 | £3.95 |
| £13.00–£19.99 | £2.95 |
| £20.00–£24.99 | £1.95 |
Ingredients
Aqua, Sodium hyalu-ronate, Niacinamide. Aloe barbadensis leat juice, Caprylyl glycol, PPG-1-PEG-9 Lauryl glycol ether, Triethano-lamine, Phenoxyethanol,Carbomer, 1,2-Hexanediol,Citric acid, Sodium benzoate,Potassium sorbate, Parfum,Citronellol